The Arts Institute joined the BORGER network of galleries and art spaces located in and around Borgerhout, a suburb of the city of Antwerp in Belgium. Glad to be in the good company of Zeno X Gallery, Base-Alpha Gallery, Eva Steynen.Deviation(s), DMW Gallery, Zeit, GALLERY GALLERY, STUDIO HELDER, NUMBERED BY, OUT OF SIGHT, InSight, Otty Park, AAIR, Kunsthal Extra City, Ingrid Deuss Gallery, Pizza Gallery, L'Edition Populair & the Bries Space.
The next BORGER nocturne dates are 23 October 2020, 22 January 2021, 26 March 2021 and 25 June 2021.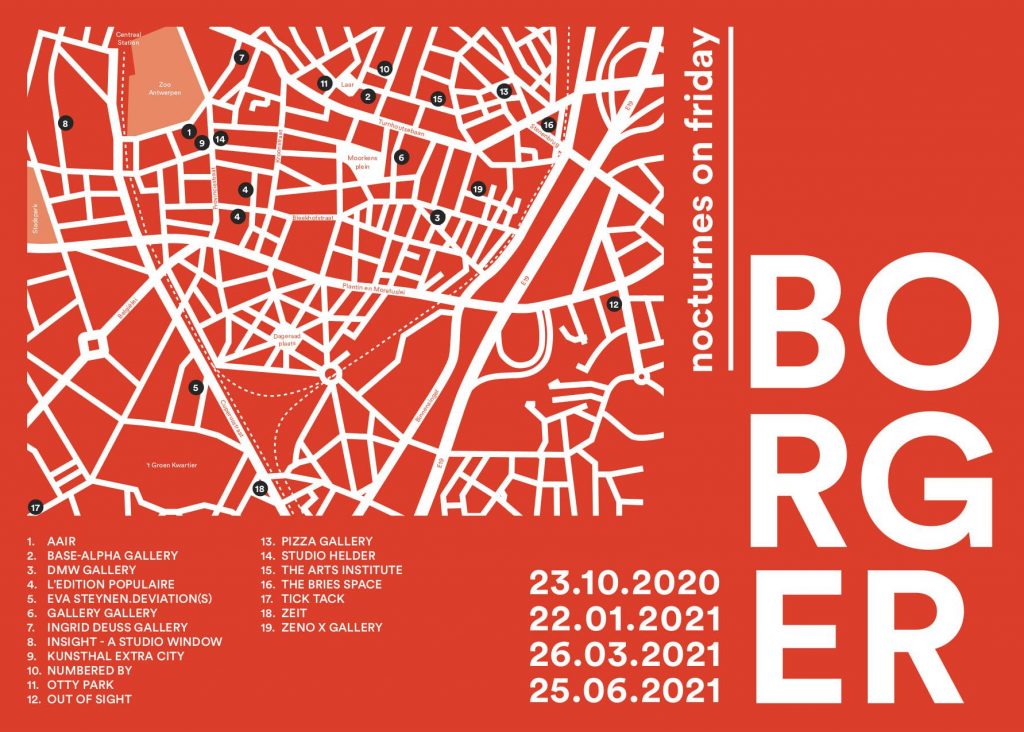 See updates of the BORGER network on facebook and instagram.